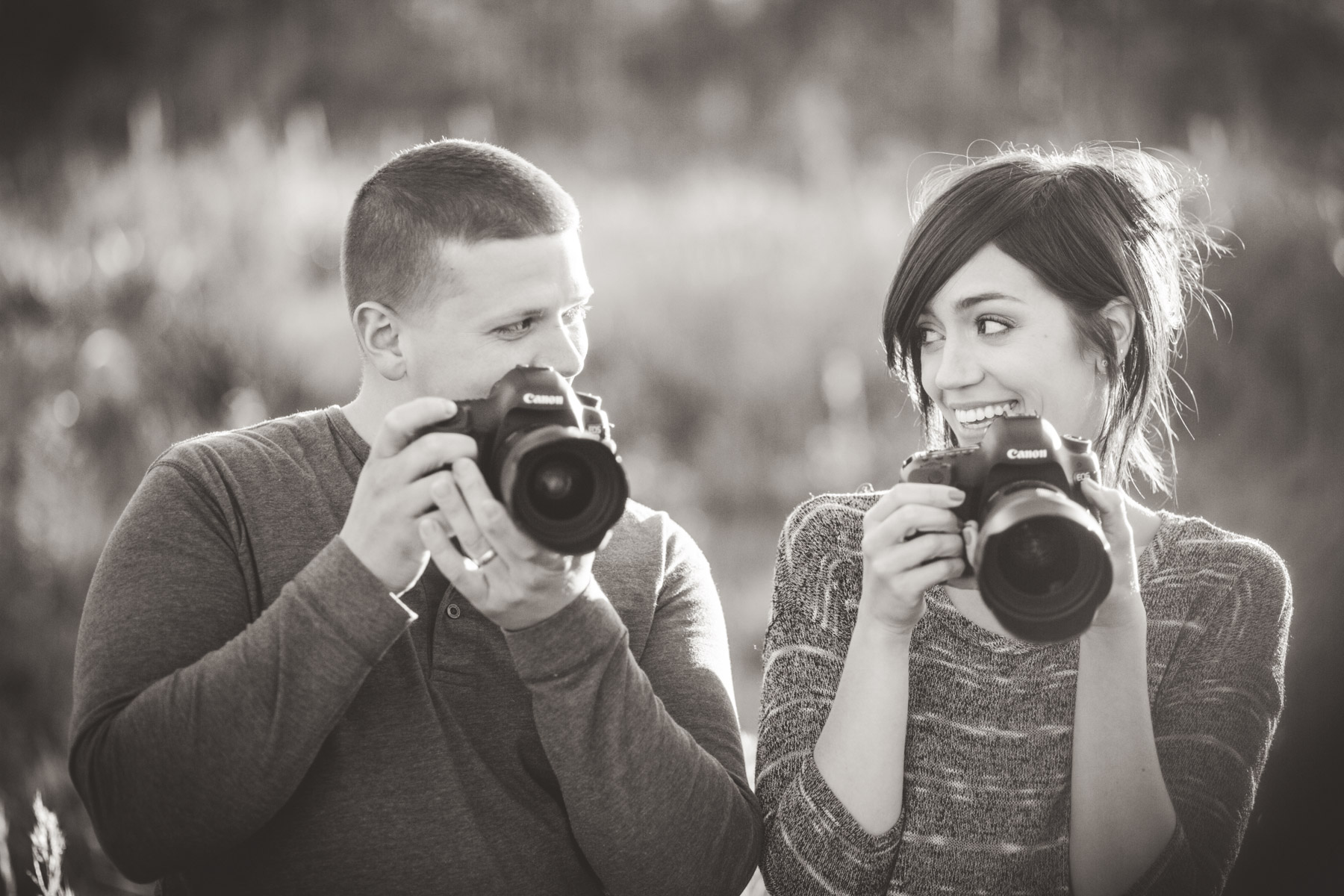 About the Photographers
Studio re is a husband and wife photography team. We love:
God
Our four beautiful children
Each other
Traveling
Board Games, and of course…
Photography!
From acquaintances, to friends, to two people in love, we know, respect, and love every bit of each other.
Our ability to completely know each others thoughts gives us a huge advantage as a photography team. While one of us is composing a shot the other is capturing the candid moments happening all around.
~Randy and Ellen.
About the Company
   Studio re is dedicated to delivering naturally beautiful photos and making clients feel that they were cared for and appreciated. We deliver photos that are timeless and edit those photos to look natural, and true to color.
   We want every session to end in excited anticipation to see the finished product. We love what we do and want to use our talents and abilities to photograph your story.
   All of our weddings and photo shoots are all-inclusive, with no spending extra money for the digital files or forcing you to buy a quota of prints at overly inflated prices. We always include an online gallery and full resolution photos stored in the cloud forever.
Words from Randy
Married to the woman of my dreams. Blessed to have four healthy boys. I love hiking, camping, and anything to do with technology. In my free time you'll find me:
On a day trip with my sons
Researching the next new gadget and
Tailgating at a Brewers game
I've had a love for photography since I was a young boy, taking pictures of landscapes, city skylines, and architecture. I've had the pleasure of getting my oldest son at age 6 into photography. We go on photography trips to the botanical gardens and the zoo, with cameras on our necks, ready to have a great time photographing our surroundings and each other.
Capturing my 4 kids lives as they unfold before me has become my new favorite thing to shoot.
Words from Ellen
I'm an outnumbered mother of four amazing boys and two boy dogs! I love to:
Exercise
Camp and
Can't say no to a good mascara!
Favorite past times would be:
Cuddling up with coffee and my kindle
Catching a movie and
Hanging out with my family.. and I don't mean just my Husband and kids.. I also mean my 11 brothers and 1 sister! Woo Hoo.. Never a dull moment!
My Husband Randy taught me everything I know about photography. My love for it took off when I saw how an unexpected angle and perfect lighting could elevate any moment. And with four kids running around the moments are happening literally every few seconds!
Nice Words from our Clients!
    Randy and Ellen's beautiful photography captured our family in moments of tenderness, warmth, and joy. Their patience and creativity were on display during our photo shoot with our 4-year old daughter and baby boy.
    Thank you for helping us memorialize such a special time in our lives with your amazing talents. You both have such a gift! Each portrait is so unique, each one touches our hearts and we will cherish them forever. They will always have a prominent and special place in our home and we are very blessed to have these portraits. We look forward to working with you for years to come!
~Paul and Carrie Frantz
    Not only are Ellen and Randy excellent photographers, they are two of the nicest people I have ever met. They were very organized and professional! Our pictures turned out amazing.
    It was nice having two photographers, as one worked with the girls and the other with the guys. I will be recommending them to any of my friends who get married in the future! I really can't say enough great things about them!
~Hillary Czernicki