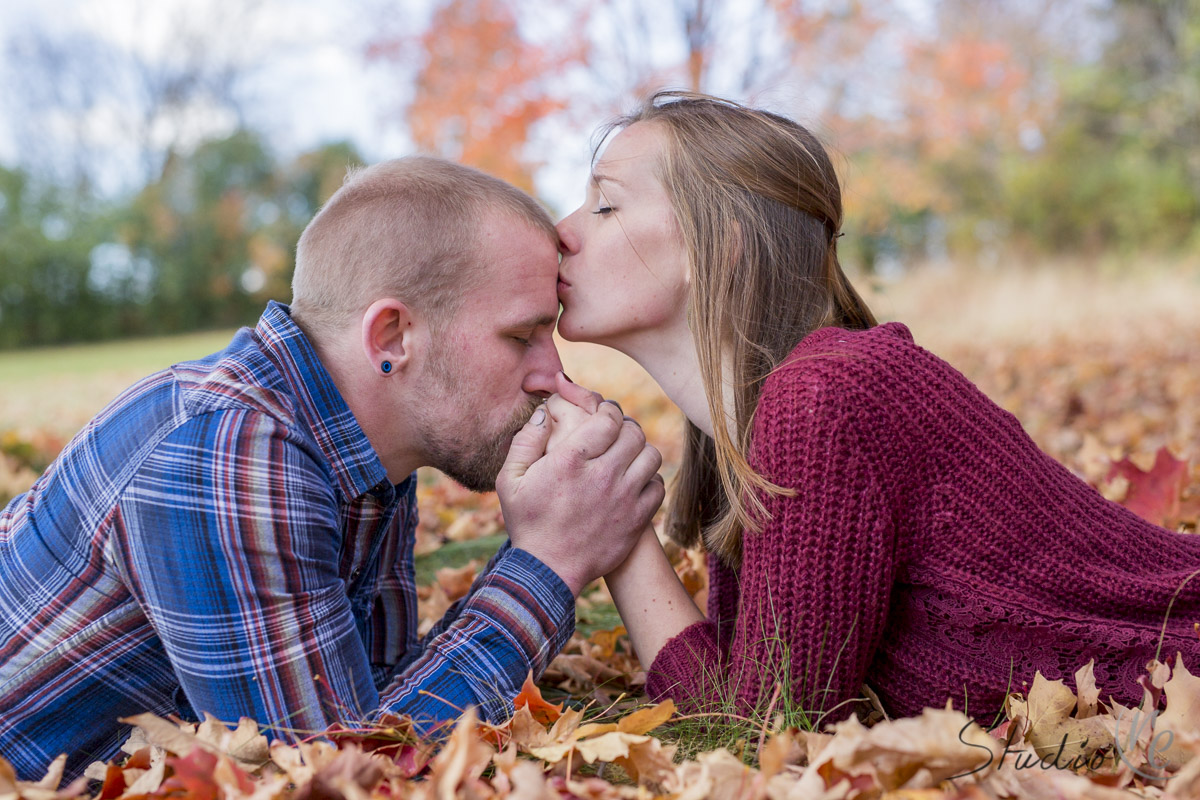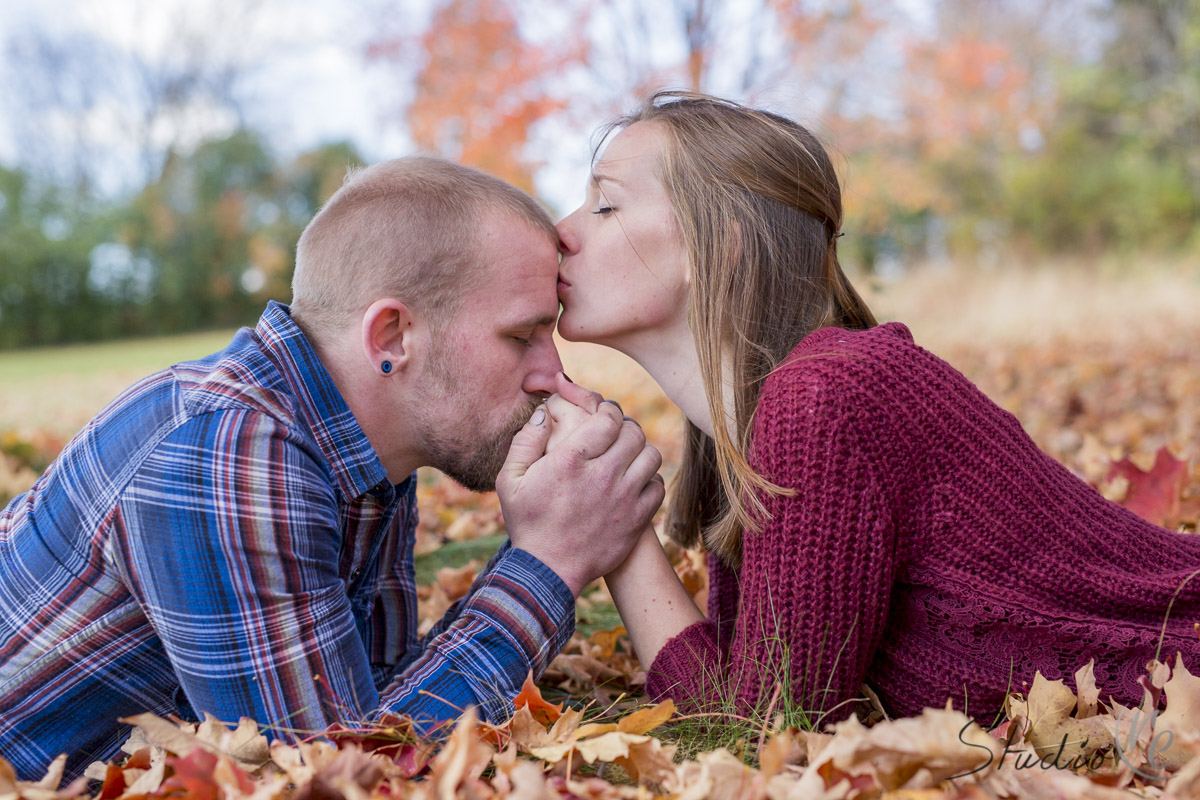 It's always flattering to gain a client from a previous photoshoot! Lydia was actually a bridesmaid in a wedding randy and I photographed the year before. So working with her and her fiancé Doug was really fun and natural since we'd already spent a day with them.

This engagement session was photographed at Minooka Park in Waukesha. A lot of the leaves had already fallen but we were able to find a few trees that were still hanging on to their autumn colors.

We can't wait to photograph Lydia and Doug's wedding day!
~Ellen Kirby~