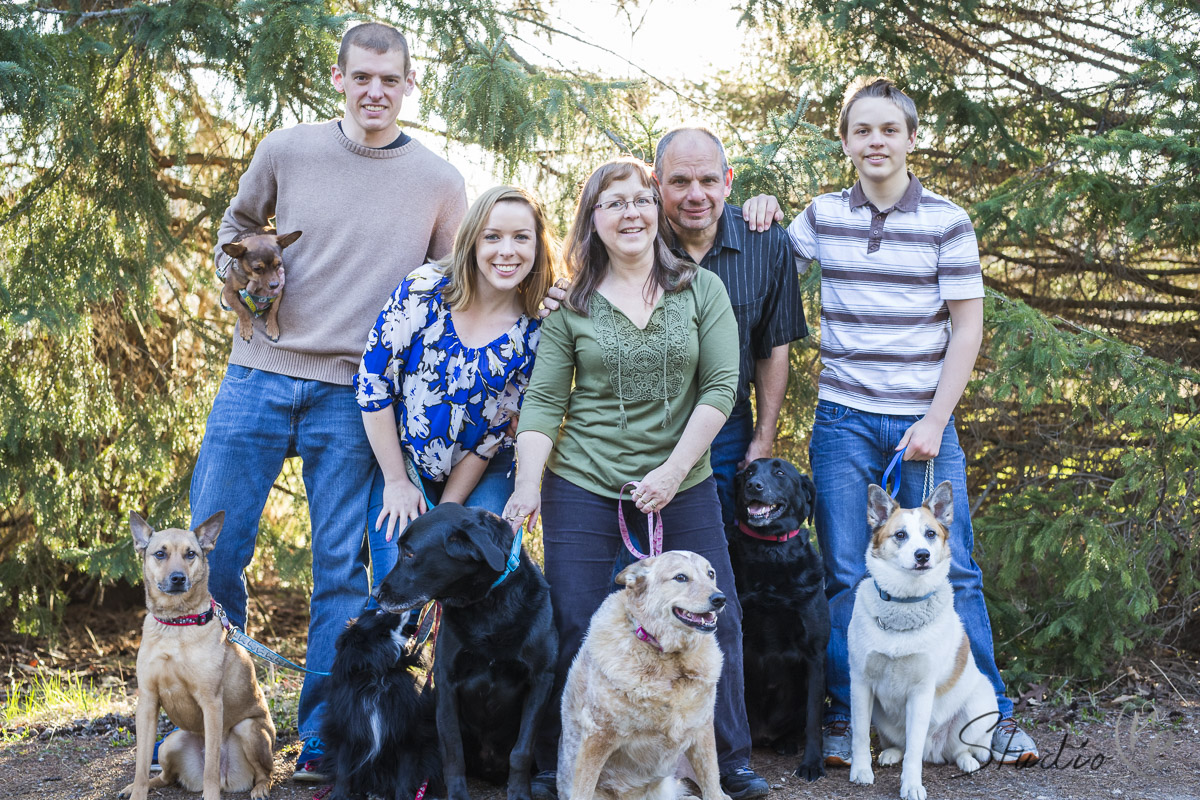 Randy and I were contacted by Rachel Bennett about doing a special photo shoot. She booked us for an hour long shoot at her Mom's house to get photos of her family for a Mother's Day present. Such a sweet idea!
We pulled up to this evening photo shoot and were warmly welcomed by Rachel, her husband, and their 3 dogs:) We then were introduced to Rachel's Step Dad, Brother, Mom, and 4 more dogs! Needless to say it was a very lively session. We loved it! They even had a foreign exchange student staying with them! So yes, very packed house!
We started out taking photos of Rachel's Mom and step Dad on the gravel path that lead out to the two horses. It was so peaceful and beautiful. We eventually got all 7 dogs involved, it was such a blast. Even the chaotic moments of trying to get the dogs to sit still. I think they were loving every minute of it!