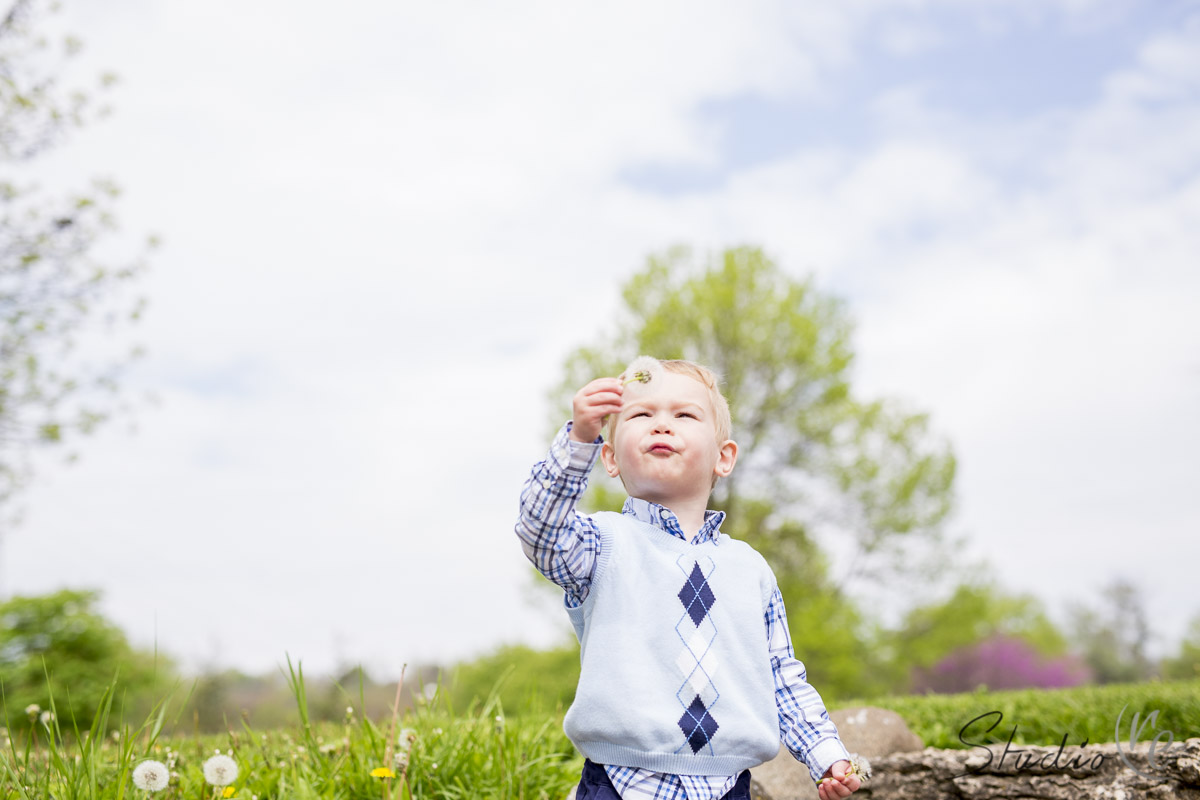 Gavin turned 3! His beautiful mama, Elizabeth Bush, asked us to do a mini shoot with him. 30 minutes is all we needed with this little guy. He was so interested in everything around him that we were able to get some great "Gavin being Gavin' shots.

The day of our shoot was supposed to be a rainy and miserable, but turned out to be beautiful! (Thank you weather channel App for giving us the play by play on the rain situation 😉 ) We were hoping the rose gardens would be in bloom but I think it was just a tad too early. It didn't matter though, because everything else was so green and lush.

Gavin's Mom and Dad were totally prepared to get Gavin to smile with his teeth…They kept saying show them your pretty teeth. It worked every time. Ha Ha! We got some good smiles from him.

I think my favorite part of this shoot was when the train went right past us. Gavin was transfixed on that train… So cute! I wish Studio re could take credit for the timing on that one. 😉
Thanks for a lovely photo shoot Bush family!
~Ellen Kirby~