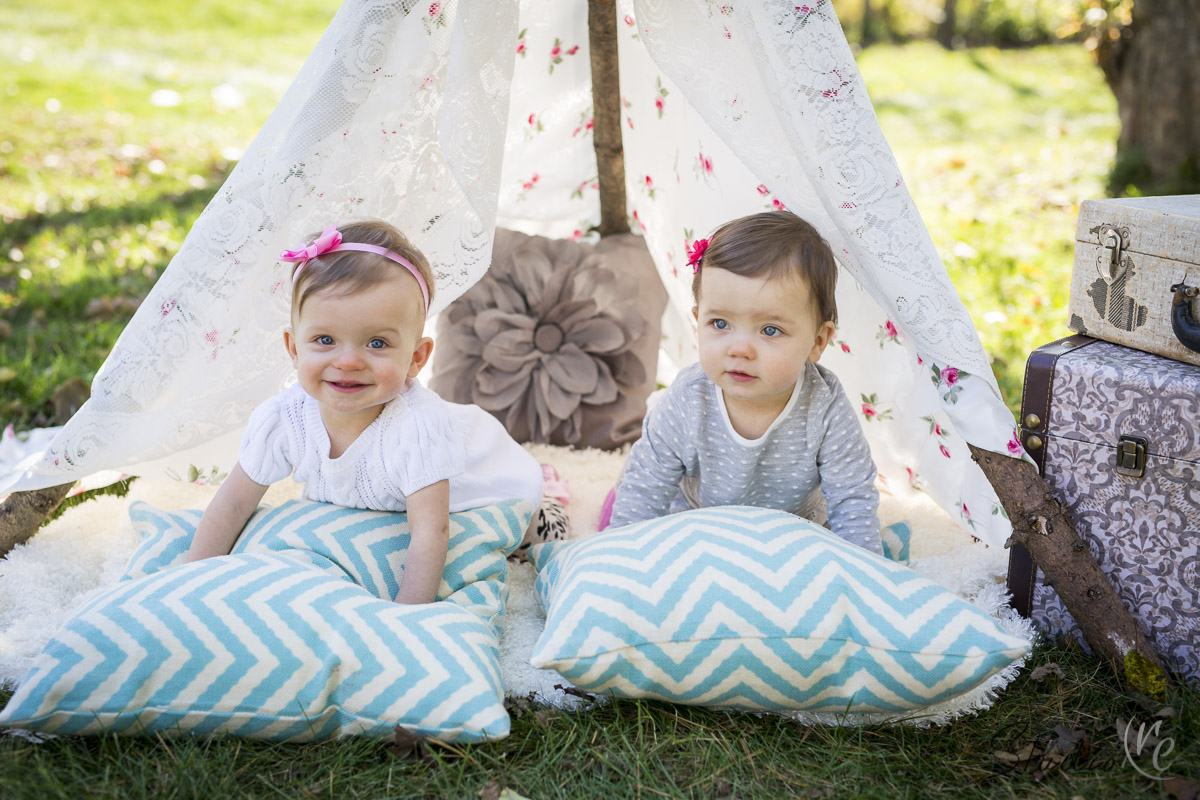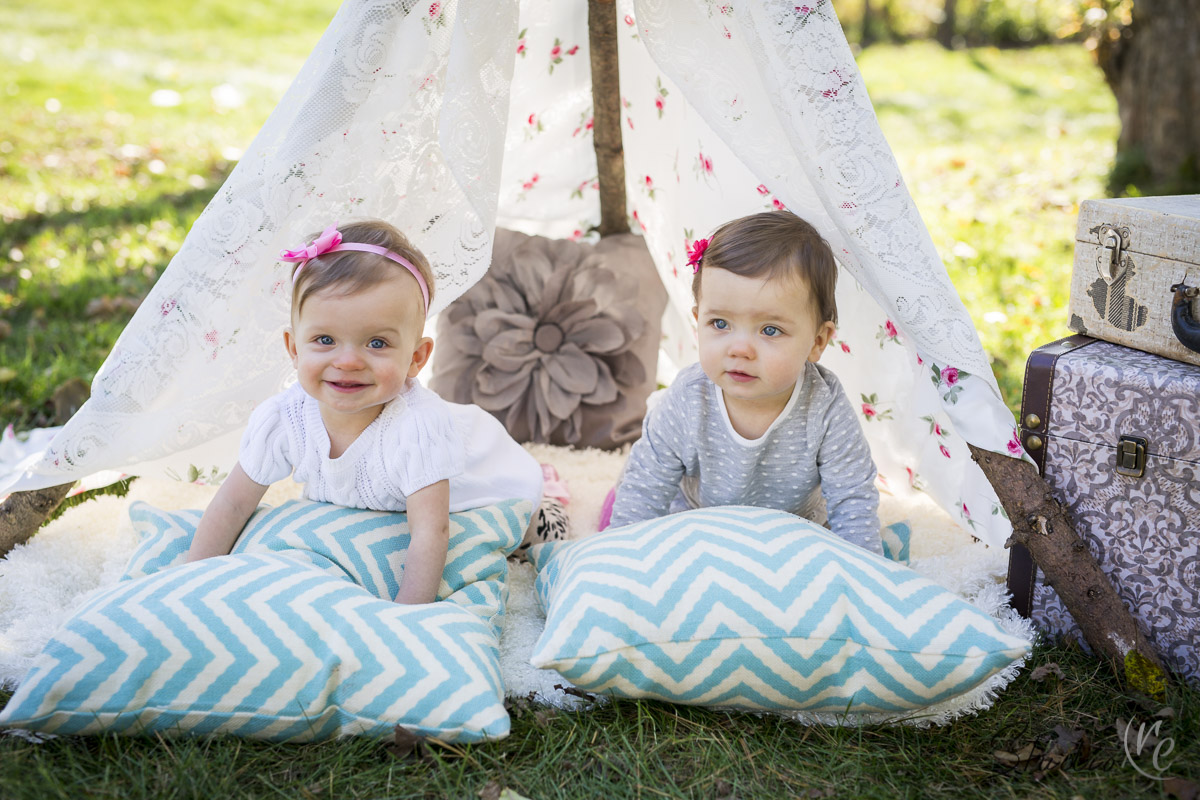 Randy and I had the pleasure of not only photographing Adeline and Eleanor's materinty shoot, but we were also invited to shoot their newborn and 1 year photo shoot and cake smath. That was a blast.
Something I've always wanted to do with a photoshoot was put together a little makeshift tent from sticks lying around the yard and what ever material I had. I finally got to do it! Randy actually used his chain saw to cut down to size the branches we needed for the tent. My mom provided the antique lace table cloth you see in the photos and the rose fabric was given to me by my mother in-law.
The accent pillows were actually from my bed! haha! We did the session in the twins house and backyard. Perfect location. And I gotta say, it doenst get much cuter than a cake smash with twins! Eleanor daintily picked at her birthday cake while Aleline chose to dive right in. She even stole a couple tastes from her sisters cake…too cute! Call us again to photograph the girls anytime Joe and Jenny!