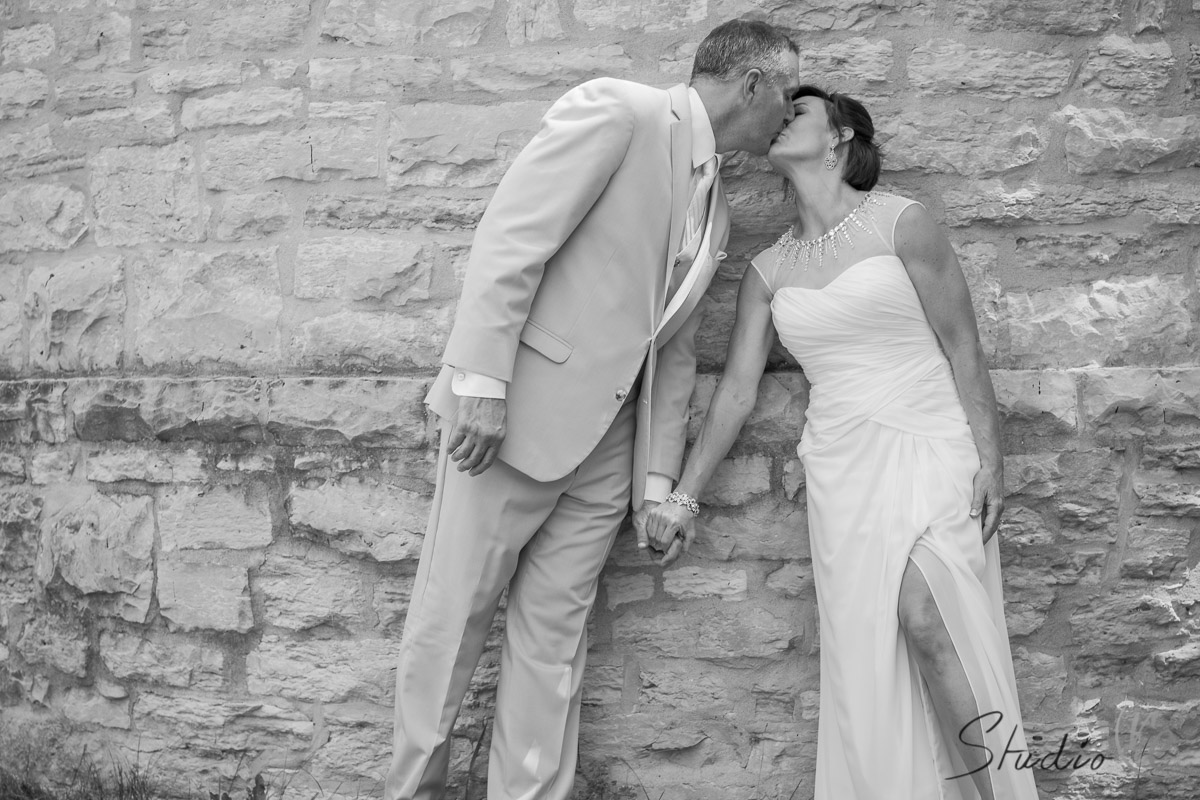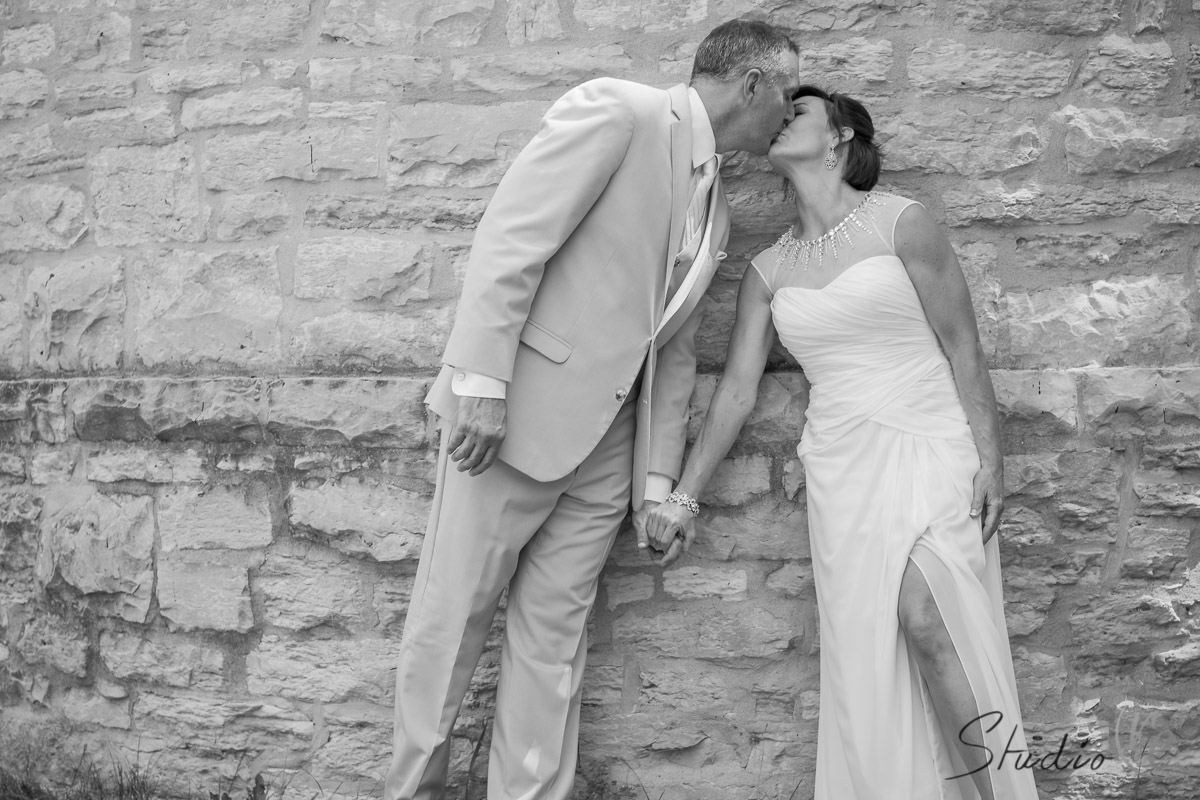 Randy and I showed up at Nashotah House a couple of hours before Drew and Darcy tied the knot. They wanted to do a "first look" and then go right into some quiet intimate photos before guests started to arrive. There are so many grand and beautiful places at Nashotah House. We walked all over the grounds and got some lovely shots of the two.

Randy hung out with Drew while he got ready for Darcy's big reveal. I got to stick around Darcy and photograph her putting on her jewelry, strappy heels, and gorgeous bridal gown.

Drew and Darcy were awaited by a horse drawn carriage directly following their ceremony. They took a spin around the grounds and arrived back at the Nashotah House dinning hall where their wedding guests were mingling and helping themselves to delicious gourmet mini sliders, bowls of fresh fruit, beverages and much more.

We loved being a part of their special day!
~Ellen Kirby~