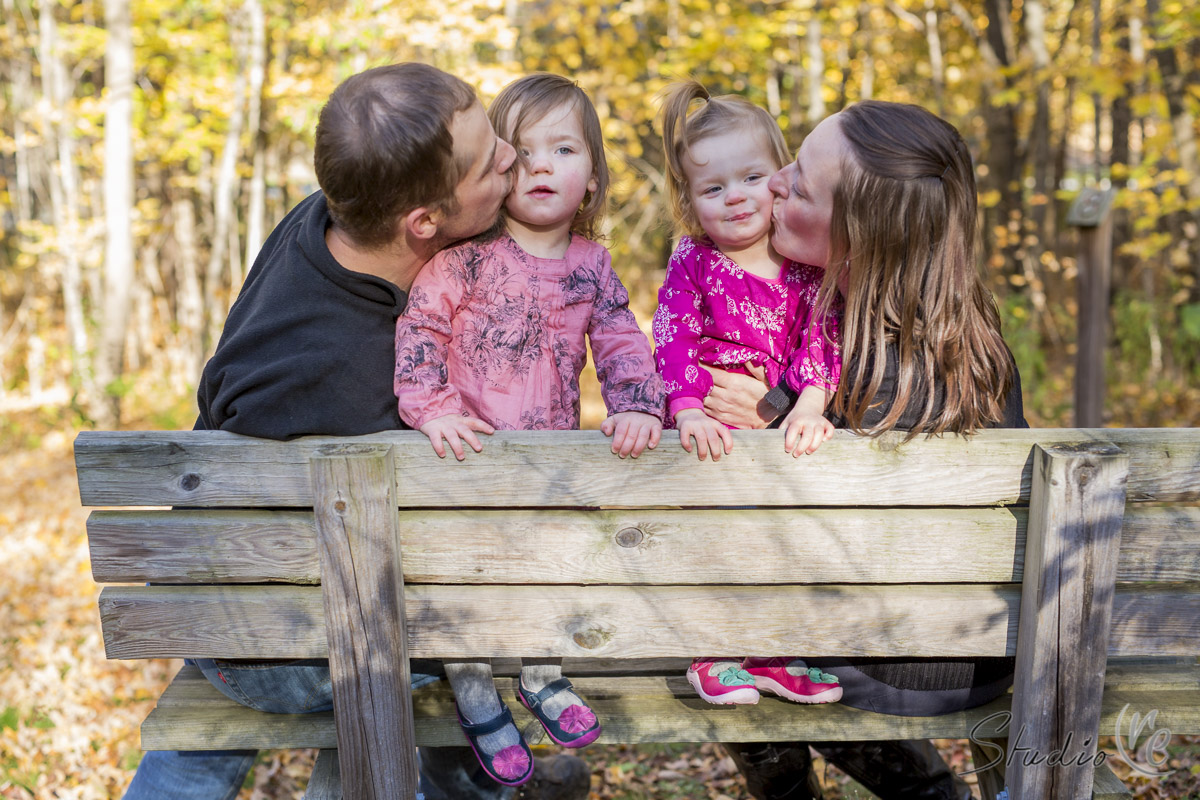 This was our fourth photo session with the Speth family! We just love these little girls! Their energy and the way they play together just cracks us up! It's been really cool to catch up with the Speths over time:)

We met up on a beautiful fall afternoon for this session. The open spaces and fresh air had the girls wanting to play and run around. (Who could blame them!) Their dog Marley even joined up for a few photos.

The fall back drop was gorgeous and we were able to get some precious family shots. Thanks for the fun afternoon Speths!